Additional Information
Friendly and helpful English speaking staff on hand locally to help
Self catering
No smoking at this property
No pets allowed
Car not necessary (though cars, mopeds etc can easily be hired if required)
Due to the hillside location and steps within the apartment/complex, it is unfortunately unsuitable for wheelchairs or people with restricted mobility
Weather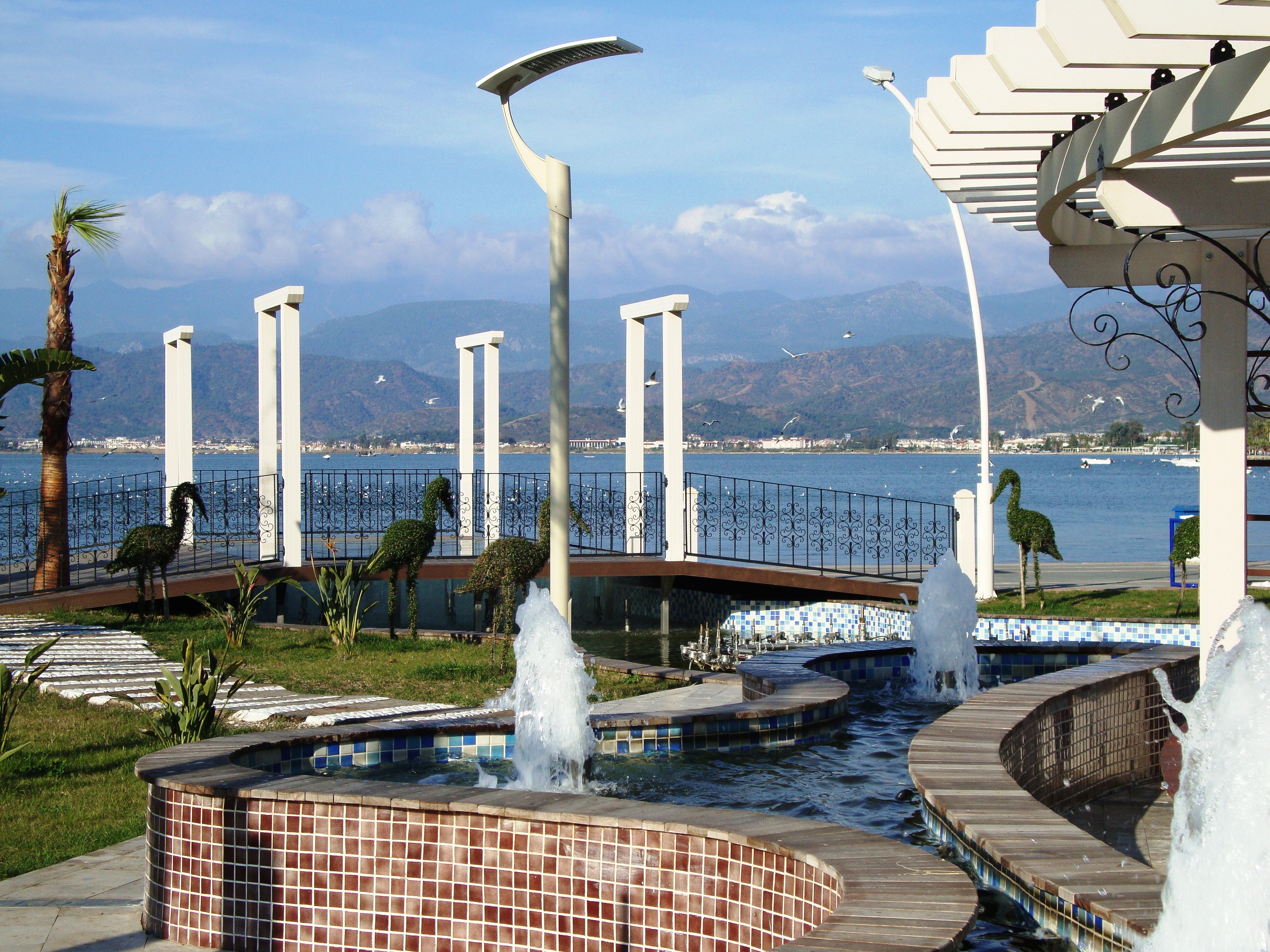 The Ovacik/Hisaronu area has blue skies and sunshine from spring through to autumn. Mid summer can be very hot, but spring and autumn visitors will also enjoy plenty of warmth and sunshine with temperatures much hotter than in the UK. You can enjoy the beaches in spring and well into the autumn although the evenings will be slightly cooler. The months of April/May and September/October are ideal for walkers and cyclists, and there are many sunny days even in the middle of winter as this picture we took in Fethiye on 04/01/2013 shows.
Out of Season Occupation
The main season runs from the beginning of May to the end of October. Please note that outside of these months some amenities/services may be restricted or unavailable. Prices reflect these restrictions and if you are interested in visiting early or late in the year please ask for further information about what is and what is not available.
Local places of Interest Within Easy Reach
Olu Deniz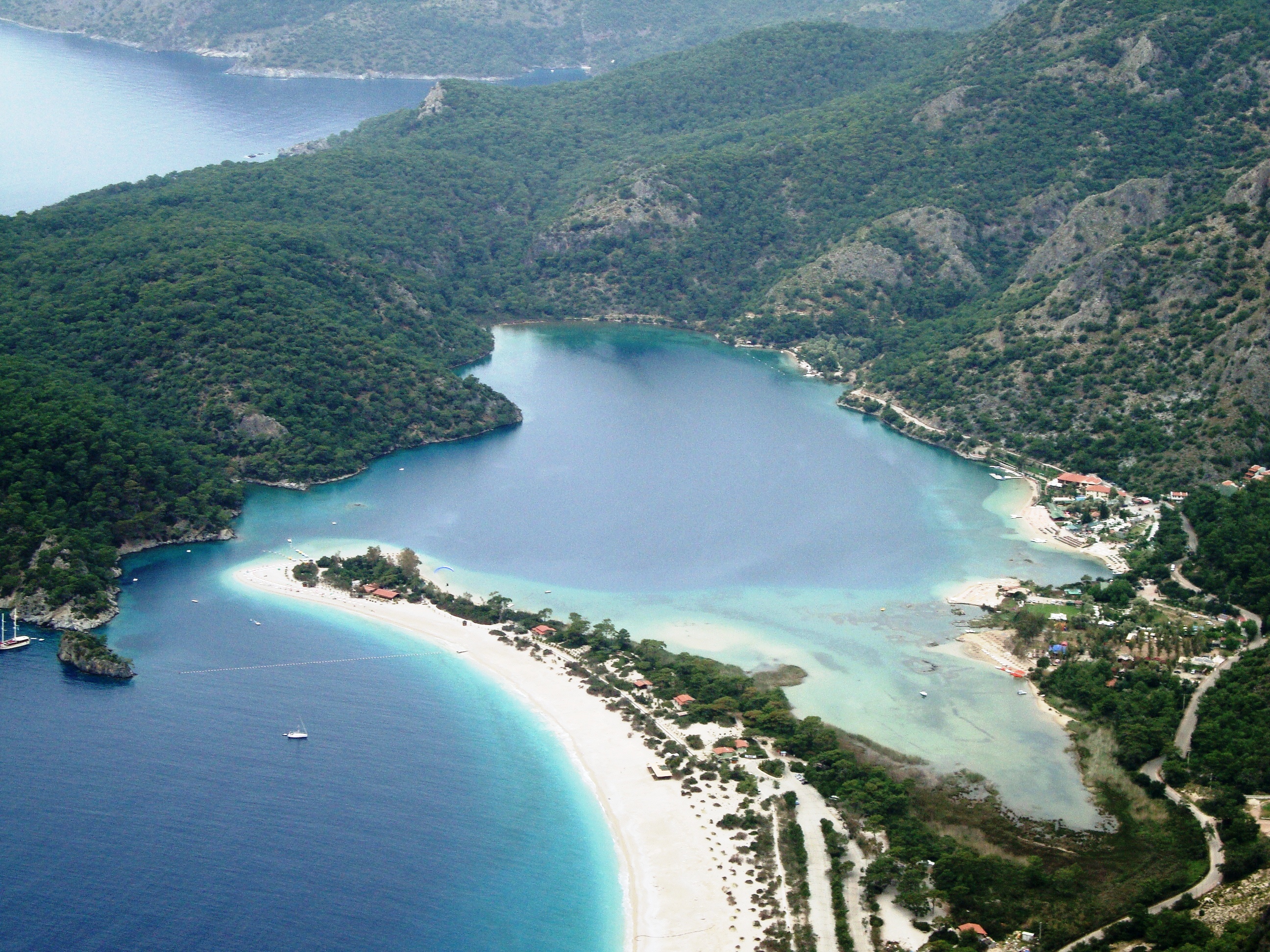 A visit to the famous Blue Lagoon at Olu Deniz with its beautiful surroundings, sandy beach and calm clear water is a must. After a day on the beach, sit and enjoy a drink on the seafront and watch the paragliders come in to land. Daily boat trips leave from the beach at Olu Deniz including a romantic sunset cruise.
Fethiye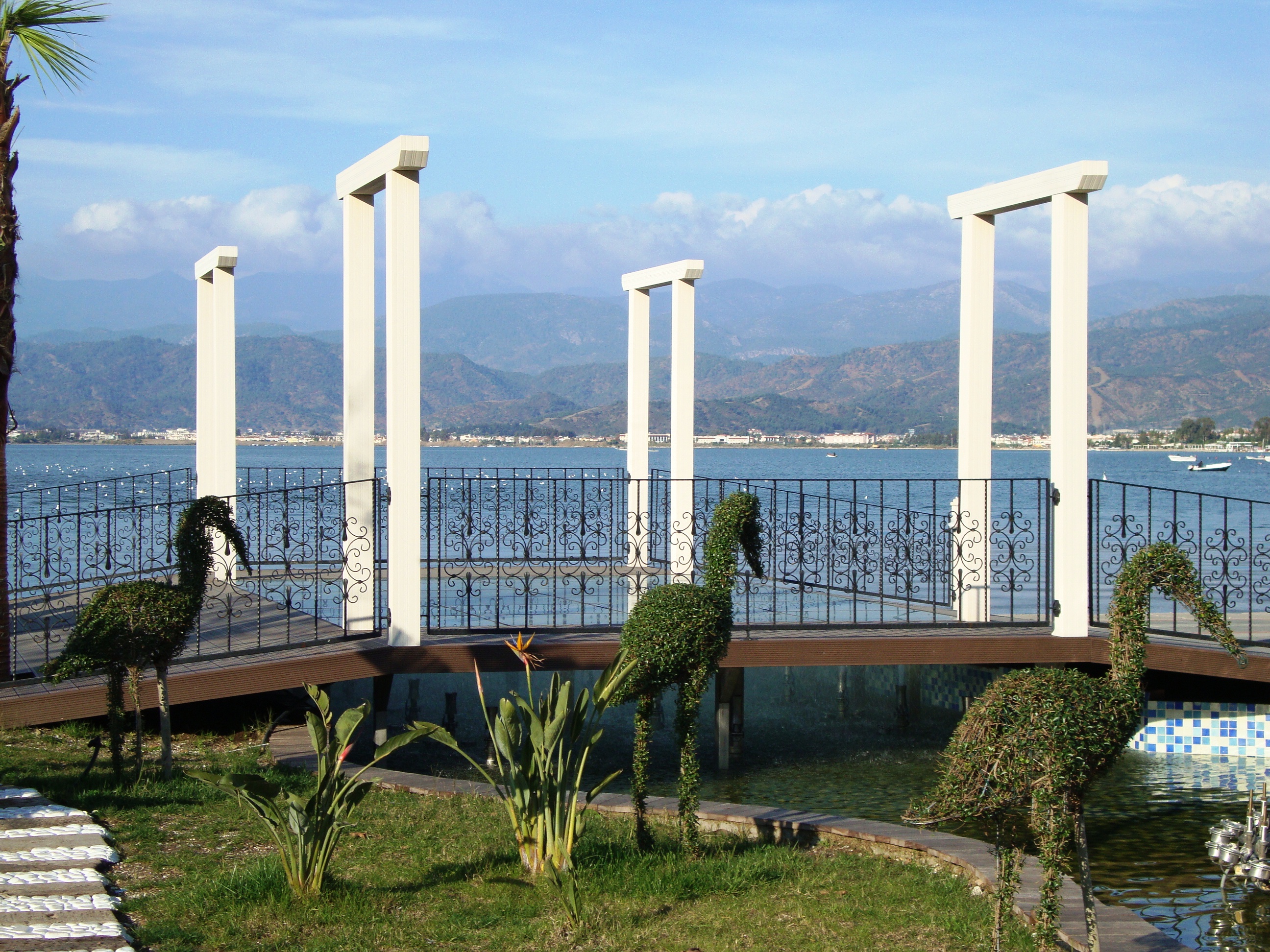 Fethiye is a larger town where you can buy virtually anything. There is a very large weekly market every Tuesday selling cheap, great quality fresh local produce, clothes, leather goods and fresh Turkish delight and also a fish market. There are numerous bars and restaurants to cater for all tastes and a very pretty harbour area that has recently been landscaped with garden and paved areas, play areas for children, fountains and topiary, with lovely views out over the bay. Many boat trips leave from Fethiye or you can take the ferry over to the island of Rhodes. You can also travel further afield by dolmus from here.
A special mention goes to an area shown to us by one of the locals that he called "the island" although it is technically part of the mainland. At the far end of the marina carry on through an area where boat building takes place and you can drive round an "island" jutting out into ocean with breathtaking views of the coastline and Fethiye bay. There are camp sites open here in the summer and it is popular with hikers and for fishing. You would need to be pretty fit to cope with the gradient and the distance should you decide to walk it (especially in the heat of summer) but the views are amazing.
Kayakoy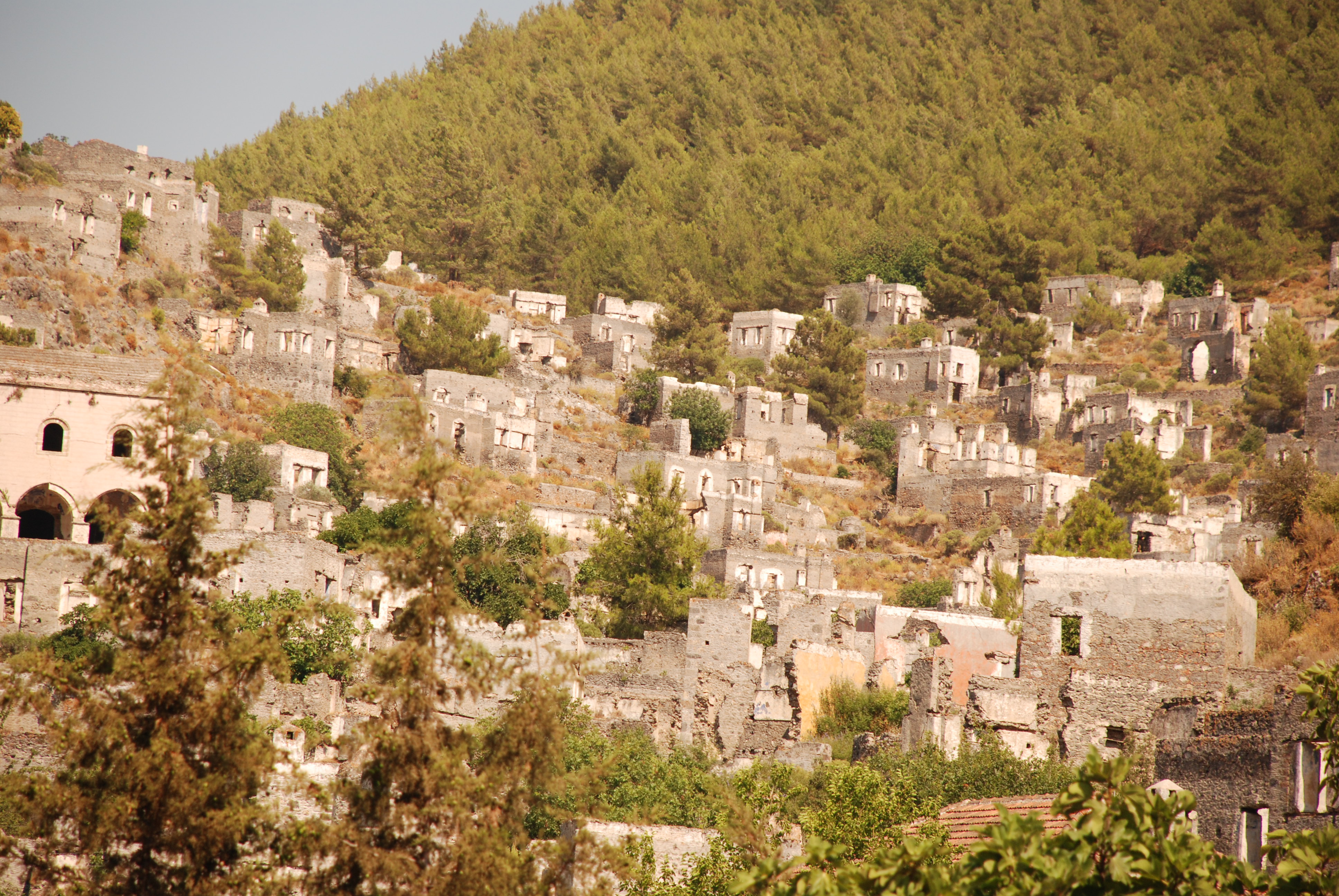 The "ghost town" of Kayakoy is a fascinating former Greek village abandoned after a population exchange agreement was signed by the Turkish and Greek governments many years ago. It can easily be reached by dolmus in about 15 minutes.
AquaParks
There is a small Aqua Park within walking distance at the Grand Ucel Hotel and another small one in Hisaronu, plus a new larger one on the way to Olu Deniz and Sultans Aqua City in Çaliş Fethiye which are sure to be a hit with younger family members.
Other Trips/Places of interest
Many boat trips available from Olu Deniz or Fethiye.
Saklikent Gorge (canyon 300 meters deep and 18 km long, one of the deepest in the world, can be reached by dolmus from Fethiye or on an organised tour).
Dalyan (Iztuzu beach, loggerhead sea turtles, mud baths, Lycian tombs, ancient ruins).